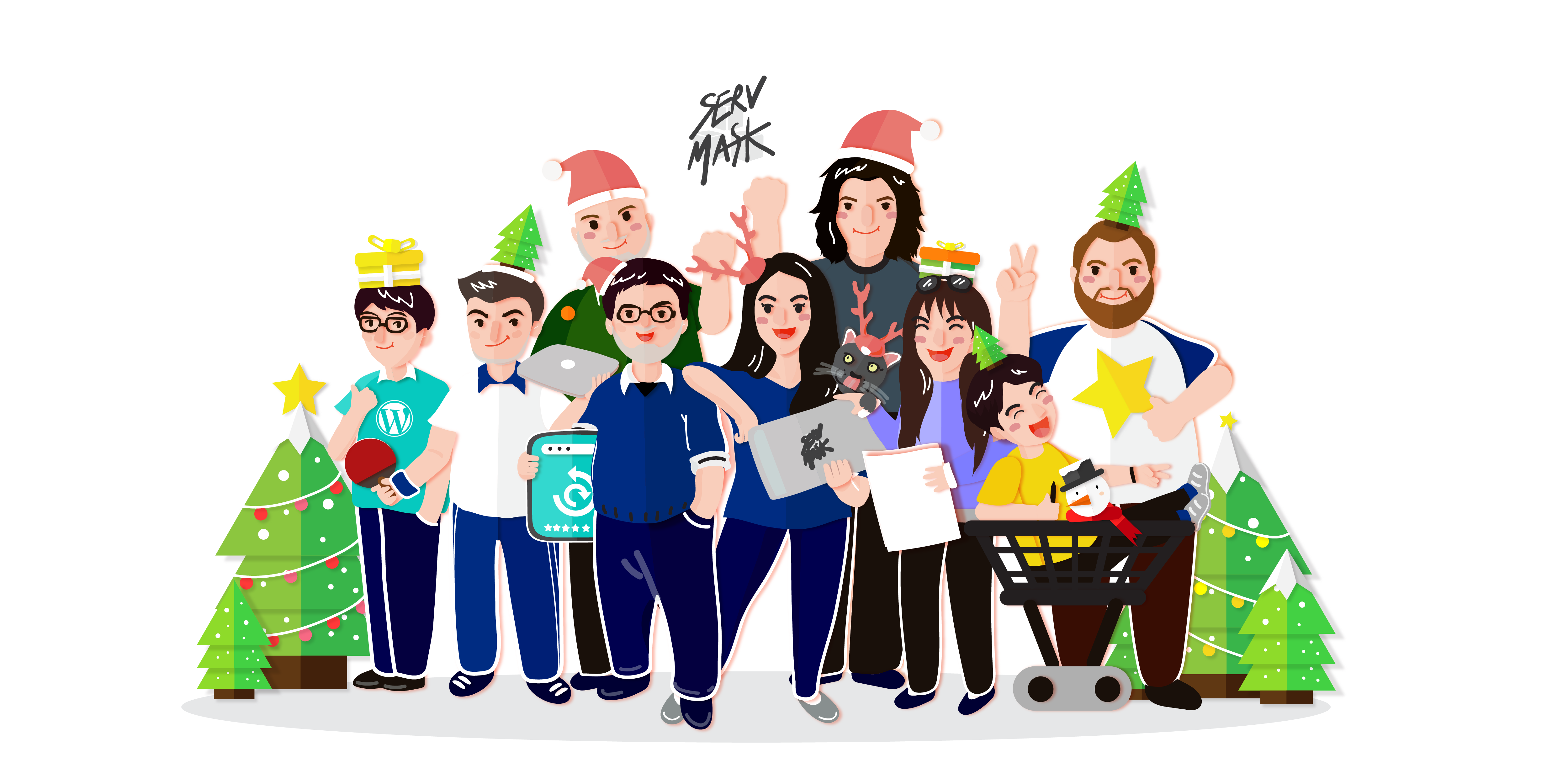 A little bit of Christmas spirit and some New Year's resolutions. After the Christmas spirit, time has come for some big decisions. We have decided to share ours with you. This is the time in which we like to think about the coming year, the time when we make decisions, the time when we want to be even better people for ourselves and others around us, to grow, to learn.
Yani has two big wishes. In new 2019 he wants to take good care of his family and to get at least two more additional services - a malware scanner for backups and a dashboard to manage sites from.
The sports spirit is in Bobby's life. That's the spirit! He wants to start playing table tennis again, and to expand the portfolio with new products and services.
Family and job balance is Pim's big 2019 wish. She wants to spend more time with her family including her cat, Sabai, and to train more support agents to cover all different time zones and be able to handle more technical requests.
Dream big, Ugyen has a plan. In 2019 he wants to become wiser, find a better half, support his family and move to a beautiful place. But that is not all. He also wants to organize WordPress meetups in his home country Bhutan, improve his Quality Assurance process for better services, get more translations done for our premium extensions and be more active in WordCamp events. Will 2019 be enough for all his wishes?! If you know Ugyen, you are sure that it will be. Planning is half the work done.
Stan wants to improve his technical skills, to take English lessons and speak fluently without faults, and to be able to solve harder technical support cases.
Family, family, family is on Dean's mind. He wants to become a father and move into a new house, and to write cleaner and optimized code, make new extensions and be involved in the new projects. Good luck with all that, Dean!
A bit of imagination, passion, a creative spirit – that is our Anu. For 2019 she wants to learn 3D and animation techniques, and to design and create more advanced projects.
Our creative Kwan will not stop being creative in 2019. She wants to invest more time in writing fiction as a hobby and publish a book at some point if possible, and she wants to be a better support agent by finishing the Google IT Support Professional Certificate. So, we hope that we get Kwan's book to read, that is our wish too.
An educational spirit has possessed our Gene. He wishes to learn a new programming language and to bring new features to All-in-One Migration to make it an even better product. We can't wait for his wish to become reality.
"If you can dream it, you can do it," Walt Disney said. We believe in that with all of our hearts, so be creative, positive, think big, use your every day and make 2019 more beautiful for you and all the people around you.
Wish you all happy and blessed New 2019!